"Sunday Homily" by Geoffrey Philp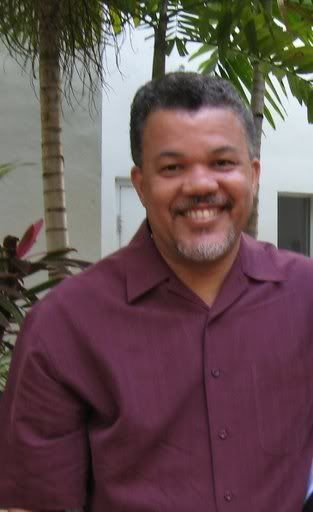 Geoffrey Philp
is a Jamaican poet, novelist, and playwright. He is the author of the novel,

Benjamin, My Son

and five poetry collections:

Exodus and Other Poems, hurricane center,

Florida Bound, xango music

, and

Twelve Poems and A Story for Christmas

. He has also written a book of short stories,

Uncle Obadiah and the Alien

; a play,

Ogun's Last Stand

, and a children's book,
Grandpa Sydney's Anancy Stories
.






Sunday Homily



She had me singing psalms on Sunday
morning before the call to prayer,
the reading of her feet, calves, thighs
and exhortation to reach higher
to partake the wafer of her tongue,
wine of her lips, babbling the language
of angels with the homily to become one--
no closing hymn as sincere,
no communion as complete.