Walcott and Oxford: The Times Perspective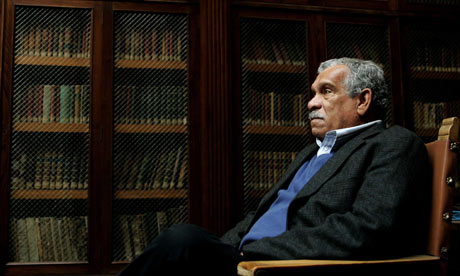 For the writer of "Profile: Derek Walcott: A smear silences the colonial bard" to suggest that Walcott's withdrawal from the race for Oxford's professor of poetry as a summative "final act," is at best reductionist thinking that borders on colonialist paternalism.

Walcott's greatness lies in the unrivaled body of work that he has created for the past fifty years. Nobel laureates, Oxford professorships and other awards are "loosely worn garments," and throughout this minor ordeal, Walcott has demonstrated the kind of dignity that I have always associated with his verse.
clipped from
entertainment.timesonline.co.uk

He is the modern world's greatest living poet. Or a dirty old man who should
not be left alone with female students. Or both. Or neither. Of those four
options, only the last seems wholly unlikely in the case of Derek Walcott.
The winner of the 1992 Nobel prize in literature and the most widely
applauded writer to have emerged from the cultural stewpot of the Caribbean
could have woken up this morning as Oxford University's professor of poetry.


This little tragedy may just be the final act.