Pamela Mordecai Have a Blog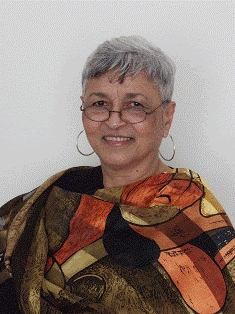 Pam Mordecai has launched a new blog,
JahWorld
, and has started immediately with an interesting post,
The Creole and How and What I write
. She's also running a poll: Should Jamaica designate Louise Bennett Coverley a National Hero?

Here's a sample of the post,
The Creole and How and What I write
:
Much of what I write, poetry or prose, is a gift from that earliest community of speakers who in a relatively short space of time created this language, quick and brisk after the slavers brought us across the Long Water, and a gift from all those speakers who have used it since then. People and events, jokes and stories, images and ideas not only come quick to me when I use Jamaican Creole; they also rejoice me in a special way, one that I'll try to describe some other time.
I know more great posts are on the way.

About Pam Mordecai:
Grandmother of Zoey Rita as of 20 July, also the birthday of my brother, Richard, murdered in 2004. THE TRUE BLUE OF ISLANDS (2005 - poems) was written for the Rajah, acronym of his initials and a perfect fit for him. Zoey is gorgeous, spitting image of her father, though she has her mother's and great grandmother's long fingers and dark curly hair. I'll write poems and stories for her, writing being the way I've earned a living for over twenty years. Most recently completed project: a play, THE PIG FROM LOPINOT, commissioned by the Lorraine Kimsa Young People's Theatre in Toronto. Thirty books so far, including textbooks, collections of poetry, children's books, anthologies of writing by Caribbeans. Miscellaneous critical writing. Numberless poems and stories in journals, textbooks and anthologies on both sides of the Atlantic. Most recent book: PINK ICING: STORIES, published by Insomniac Press in 2006.
***