Markham, Charles, & McKenzie @ Peepal Tree Books
Against the Grain: A 1950s Memoir
When
E.A. (Archie) Markham
came to London in 1956 from his native Montserrat, his ambitions were to make it as a writer or pop singer, and at the same time, fulfil family expectations to become a scholar and academic. Unfortunately the young Archie's attempts to combine elements of Little Richard and the now forgotten Jim Dale never found the success he was convinced they deserved and it has been in less lucrative fields that Markham established his reputation as a 'nimble-footed, silver-tongued' poet, critic and fiction writer.
His memoirs begin with a return to post-volcanic Montserrat to rediscover the now abandoned village of Harris' and his grandmother's old house and his meticulous and moving reconstruction of his boyhood in that house – a grand house that made the family feel that settling in the Harrow Road end of Maida Vale was a distinctly 'downwards' move for a cultivated Caribbean family.

And it is Markham's wryly humorous navigation between the poles of his family's confident sense of their worth and the racial attitudes of those times that makes his account of his travails in the rag-trade, his pop-singer ambitions, the discovery that they were living next door to a leading member of the British Union of Fascists, and his involvement with the 'angry-young-men' shifts in 1950s British culture such a rewarding and human document.
Children of the Morning: Selected Poems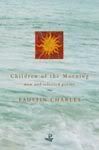 Since 1969,
Faustin Charles
has been a significant voice in Caribbean poetry, and this long overdue selection from his previous collections and a book's worth of new poems offers readers a chance to enjoy the range and originality of his work. As a Trinidadian whose writing career has been spent in the UK, he is unquestionably a pioneer of the diasporic consciousness. In this respect his work has sought to uncover what is essential in the Caribbean cultural heritage, wherever Caribbean people might be, and from the time of his first collection,
The Expatriate
(1969) he has explored the experience of separation and the establishment of new connections. Here, though not ignoring the external contexts of racism and the marginalisation of immigrant communities, his work has focused on the inner qualities of that experience, speaking of those deeper psychic dislocations. As the Jamaican-born English poet Edward Lucie-Smith wrote: 'The "climate of the heart", which West Indians know of but cannot always communicate, speaks clearly and delicately in his work.'
The range of Faustin Charles' poetry is wide. It has been very consciously modernist, not frightened of complexity or of embarking on journeys of discovery in ways that relate him to the radical fictions of Wilson Harris and Latin American magical realism. The connection between inner consciousness and landscape is a signal element in his writing. In this respect his work, originally published in the collections,
Crab Track
and
Days and Nights in the Magic Forest
is demanding but highly rewarding. But he has also written many eloquent and immediately accessible poems that celebrate manifold aspects of Caribbean culture: cricket, music, folklore and the fauna and flora of the region. Such poems have been seized on by any number of anthologists of Caribbean writing.
In the new poems from 'Children of the Morning' there is both a focus on the lives of the young, and a Blakean concern with the quality and integrity of childhood experience that clearly grows from his work as a storyteller with children. These are both songs of innocence and experience, of what ought to be, and, as in 'Stephen's Song', of a young life snuffed out by racism.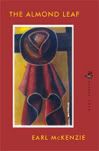 Earl McKenzie's
poems are deceptively simple, but their crystalline observations record life in all its complexity. Patricia Harkins, in
The Caribbean Writer
described his earlier
Against Linearity
as a 'book to cherish' for the particularity of its images from nature and 'his keen insight into human hearts'. These qualities are deepened in this new collection, where the whiff of mortality demands an even stronger sense of continuance, affirmation and joy in love, family, music, art and, above all, in his beloved Jamaica. If this Eden is a fallen one, Adam has not been expelled from the garden where, with his mate, 'Together/we share the temptation of the snake/in the garden of rocks and flowers' ('Adam to his Maker'). But McKenzie's vision is never one that gilds. Sitting enjoying the morning and the sight of an egret in flight, a dog that has effected its freedom and an ancient, enduring tree, the mood is poisoned when 'with an accuracy/ bowlers could envy,/ the newspaperman/ hurls the day's sad tidings/ to my doorstep.'

I forget the tree's fabled endurance;


the egret's unconscious geometry;

the dog's hard-earned freedom.



I sip my coffee and read;

suddenly it tastes bitter.

In these poems of quirky, unassuming observations, McKenzie never preaches, but he does find sermons in lilies, and what he discovers for himself provides a way of wisdom for those readers inclined to look for it. And beyond the personal, he locates the sources of endurance in his grasp of Jamaican/Caribbean history. In 'Philosophers in the Crossing', for instance, he writes of the African philosophers who 'volunteered to join the victims/in their crossing...' for there had to be someone 'to say something/ to those who would be thrown/into the sea', and concludes that:

These philosophers endured it all,/ and survive/ in our proverbs and songs,/ in kumina, myal and rastafari/ and in the tongues of Garvey and Marley..
***